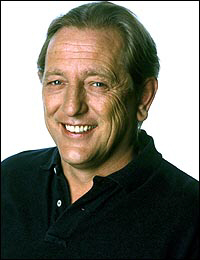 | | | | | | |
| --- | --- | --- | --- | --- | --- |
| ● | 1983-1988 | Metropolitan Police | Sun Hill | P.C. | 600 |
| ● | 1988-1999 | Metropolitan Police | Sun Hill | D.C. | |
| ● | 1999-2004 | Metropolitan Police | Sun Hill | P.C. | 600 |
| ● | 2004-2005 | Metropolitan Police | Sun Hill | D.C. | |
| ● | 2005-2007 | Greater Manchester Police | | D.C. | |
| ● | 2007- | Greater Manchester Police | | D.S. | |
1983 - First Posting: Sun Hill as a probationer
Edit
Joined Sun Hill as a probationer (TB: "Woodentop")
1988 - Transferred: C.I.D. (Sun Hill)
Edit
Transferred to C.I.D. from Uniform
1999 - Transferred: Uniform (Sun Hill)
Edit
Transferred back into Uniform from C.I.D
2002 - Transferred: Community Safety Unit (Sun Hill)
Edit
Joined Community Safety Unit as a P.C.
2004 - Transferred: C.I.D. (Sun Hill)
Edit
Back in C.I.D. now a DC again
2005 - Transferred: Greater Manchester Police
Edit
Left Sun Hill and Transfered to Greater Manchester Police
2007 - Promoted: Detective Sergeant
Edit
Promoted to Detective Sergeant (TB: "Episode 487")
Note: Jim Carver is a trained family Liasion Officer. ('White Lies', s. 16 e. 33)
Community content is available under
CC-BY-SA
unless otherwise noted.